We make this recipe all the time – it never lasts long ! 
INGREDIENTS
1 1/2 – 2 cups bananas, mashed, ripe

1 1/2  cups self raising flour

125 grams butter

3/4 cup sugar
2 large eggs
2 teaspoons vanilla
1/2 cup milk
FROSTING
1/2 cup butter, softened
125gm  package cream cheese, softened
1 teaspoon vanilla
2 1/2  cups sugar
METHOD
Melt butter , sugar and vanilla in a baking dish ( i use a disposable foil tray as then there is no washing up !!!!!) .
Add mashed bananas and stir to combine. Add beaten egg and mix well. Stir in flour, then milk.  Flatten out.
Put foil over BBQ grill and then put a trivet on top of this. (this stops the bottom of the cake burning!!!) place in weber Baby BBQ on medium for approx 45 minutes.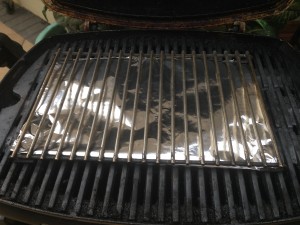 For Frosting combine all ingredients in a pan, melt over BBQ.  Allow to cool and whip it , if you have beaters this is better and lighter, but if not use good old fashioned elbow grease !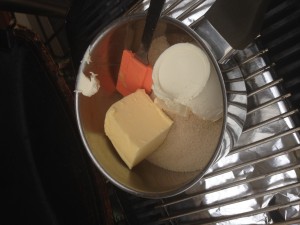 Spread over cold cake when cold!