Designed for camping and 4wd enthusiasts who have a Weber BABY Q. (**YES SUITS NEW BABY 1000/1200**)
The stand stores under the Baby Q BBQ when not in use and only takes up 5mm of space under the Weber.
When set up it provides a sturdy platform for the BBQ to sit on with hooks for hand tools, hotplates and trivets.
It has a handy side table and adjustable legs to level the stand on uneven ground.
As an optional extra there is a chopping board and a wash tub so the stand becomes a totally multi-functional tool for making your meal, from preparation, and cooking to washing up.
Side Table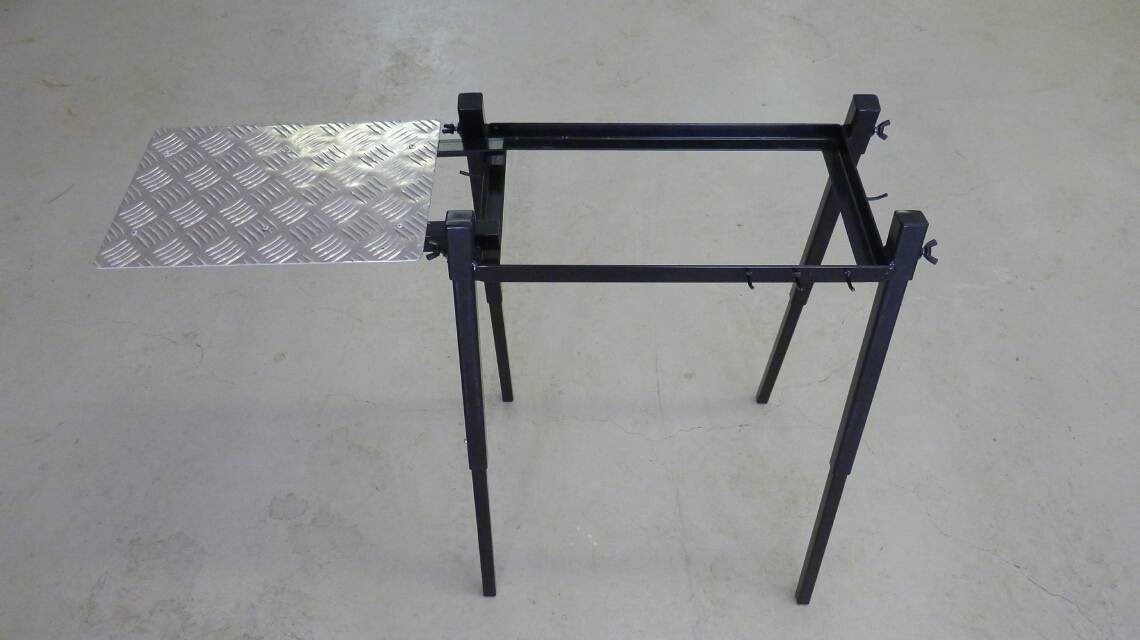 Washing Bucket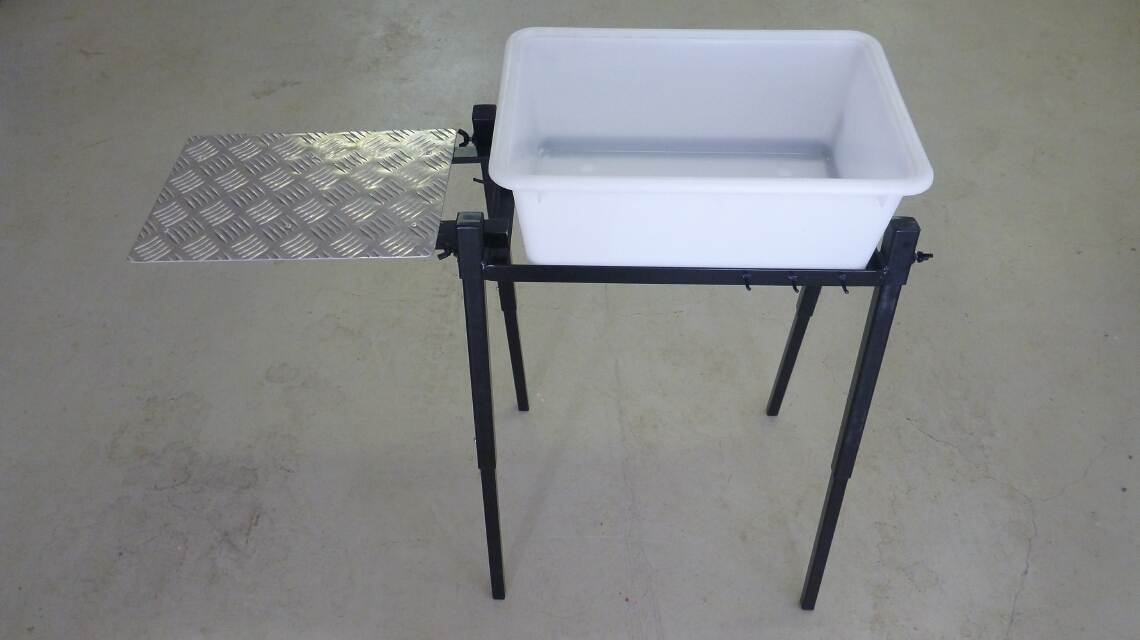 Chopping Board